Welcome Biosca & Botey
Welcome to Carrer Girona 148, the new location of Biosca & Botey since the 2nd of September, which is integrated in one of the shopping areas of the city.
Opening times:
Monday to Saturday from 10am to 2pm and from 4.30pm to 8.30pm
Telephone: (+34) 93 238 73 73
How to get there?
By public transport:
– Metro L5 and L4 (Verdaguer)
– Bus: Av Diagonal-Girona lines 6, 15, 33, 34
The shop of Girona 148 allows a rational and clear showroom, all in a single floor. In that way, the models are exposed to the ideal distance for our customers to see details and qualities of materials.
Our exhibition is organized in a first zone, where they are exposed a selection of classic pendants. Visitors can find different and unique lamps, with a number of renowned models such as Baccarat.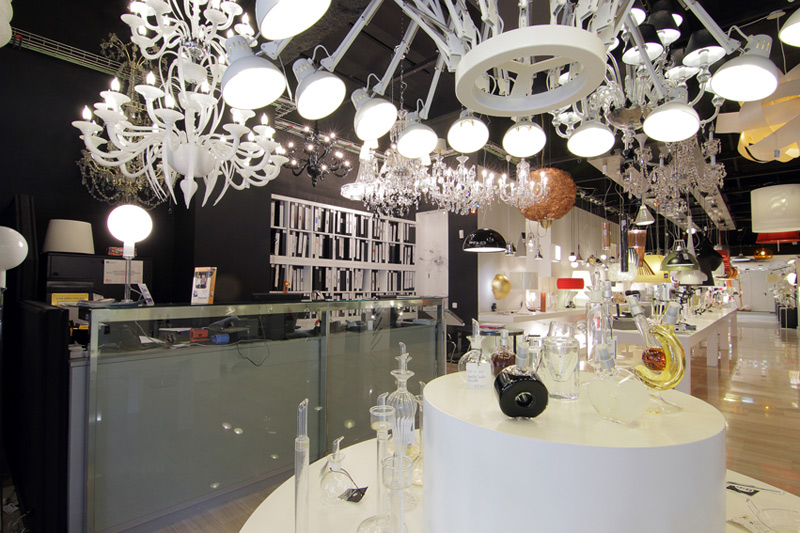 Currently, we have a space dedicated to La Lampe Grass. Lamps originally created by Bernard-Albin Gras stand out for having a functional aesthetic that surprises with its ergonomics and mechanical simplicity.


Our exhibition offers exlcusive designs of indoor lighting, with pendant lamps and table lamps of the most prestigious brands. We can't forget the central section of the shop, a space for crafts in glass of Vitrogaruti, the small auxiliary furniture and accessories, and gift items.
At the end of the showroom, you can find the outdoor lighting. The visitor of Biosca & Botey will discover not only wall lamps, ceiling lights, beacons and all kind of outdoor luminaires of prestigious designers like Oco of Causas Externas for Santa & Cole, but also Ares, Deltalight, Kreon…