Prandina is an Italian lighting design brand, with a creative philosophy that responds to essential criteria in terms of simplicity and formal rigour, functionality and lasting quality.
With a track record of more than 30 years lighting spaces, it is a brand that reflects its strong values, transmitting a very defined and recognisable identity, outside stylistic conventions, fashions and current trends.
The Notte collection of pendant lamps is undoubtedly an icon of Prandina style. Characterised by a wide variety of finishes and sizes, its design adapts perfectly to any environment.
The range of pendant lamps is joined by table lamp and floor lamp versions.
The beauty of the blown glass diffusers and the refined finishes characterise this collection, without neglecting the sobriety of the shapes and concepts in the design.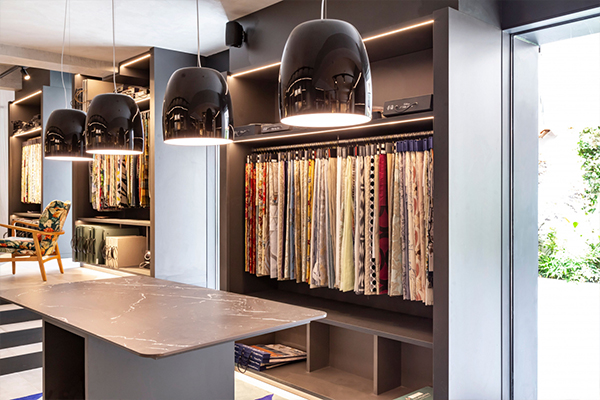 It is a handmade piece, which means that each one of them is different in shape and finish. A true example of craftsmanship and the use of traditional materials such as glass.
Since their beginnings, they have constantly explored the potential of glass, looking for new ways to interpret, in a contemporary key, such a traditional material. A mixture of the traditional and the innovative that makes their products adaptable to all kinds of spaces.
Now available in our BioscaBotey shop located at c/Princesa nº52.